2PM
2PM (투 피엠) is a South Korean group with 6 members: Jun.K, Junho, Nickhun, Taecyeon, Wooyoung and Chansung. The group was formed by JYP Entertainment in 2008 and officially debuted with their track "10 Out of 10" on September 4 of the same year.
There are currently six members (Jun.K, Nickhun, Taecyeon, Wooyoung, Junho, and Chansung) due to the sudden departure of leader Jaebeom due to a major online conflict in September 2009, due to his sharply negative remarks about Korea. in a personal network journal even before the debut.
2PM is affiliated with 2AM and together they make up an eleven-member group (prior to Jaebeom's departure, however in a recent label statement it was reported that 2PM and 2AM would occasionally reunite and release joint projects) - "One day". Their first # 1 song on the Korea charts was "Again & Again". 2PM is considered one of the most popular Korean music groups in Japan. The official name of the fan club is Hottest.
All of the 2PM members were selected through auditions (except for Nichkhun, he was found by recruiters at one of the Korean concerts in California, to which he came with a friend), they became part of JYP Entertainment. Some of the members auditioned in the United States: Park Jaebeom and Ok Taecyeon (albeit in different places and at different times). Other members already had experience in the music industry before joining JYP Entertainment, such as Kim Min Jun (Jun.K) won many singing contests, and Ok Taecyeon, Junho, and Chansung all participated in SuperStar Survival. The 2PM and 2AM training days were filmed and featured in the Hot Blood documentary aired on Mnet. The show featured a grueling workout routine for JYP trainees. Eleven of them formed the "One day" group as a result of the program, and three did not pass the selection.
On September 4, 2009, articles appeared on the Internet about Jebom's posts on his personal Myspace account about his rejection of Korea, dated 2005. At that time, he had just started his internship with JYP Entertainment. Jaebeom posted an official apology on his Cyworld. Despite the fact that a huge number of bloggers were opposed to Jaebum and demanded his expulsion from 2PM, JYP Entertainment head Park Jin-young announced on September 7 that Jay would remain a part of the group. The next day, Jaebeom announced in his official fan cafe that he was leaving the group and returning to the United States to return to school and improve his understanding of music, as well as an apology to the other 2PM members for not being a good leader and big brother for the group.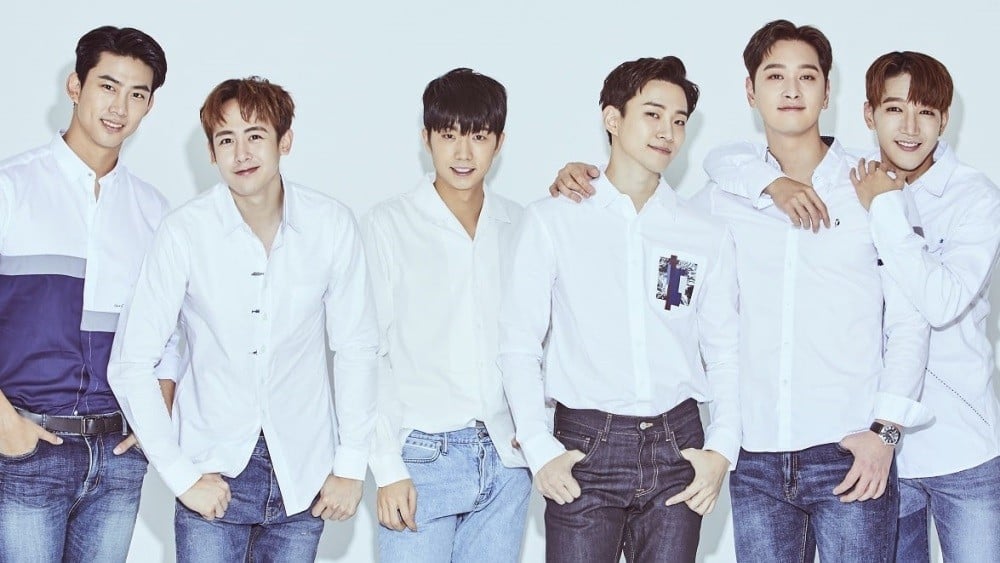 Jaebeom continued to be listed as a member of the group, which gave hope for his return. But on February 25, 2010, JYPE announced in an official letter that their contract had been terminated the day before due to Jaebeom's "serious personal mistake." On February 27, the six members of the group, company representatives and fans met. The group members confirmed that they agreed with the leader's departure, but declined to disclose the reason for his departure (referring to an attempt to protect Jaebeom). After this meeting, the global and Korean community of 2PM fans split into two fronts: some announced a boycott of the remaining six members of the group, while others support both the new 2PM lineup and the retired leader.
Despite all the disagreements, we wish good luck and success to all 7 members of the group :)